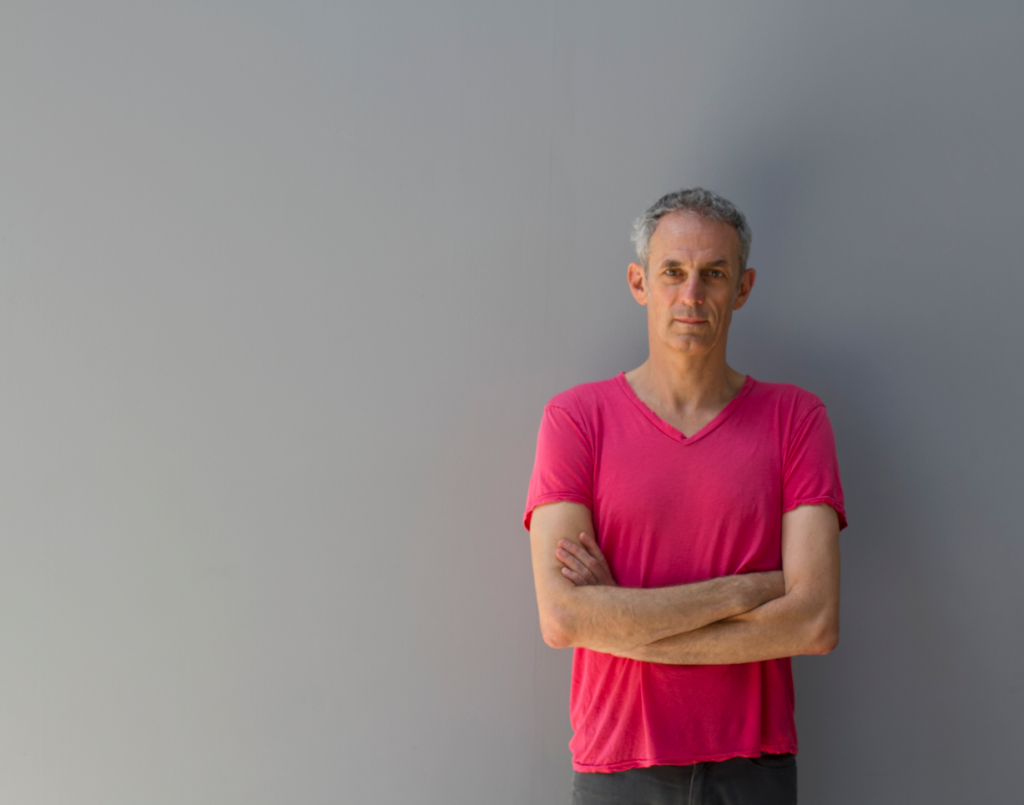 Acclaimed choreographer Xavier Le Roy is one of the most influential dance thinkers of our time.
Le Roy holds a doctorate in molecular biology at the University of Montpellier, France, and has worked as an artist since 1991. Since 2018, he has worked as Professor at the Institute for Applied Theater Studies in Giessen (Germany). He was artist-in-residence at the Podewil in Berlin (1996-2003), Associated Artist at Centre Chorégraphique National de Montpellier (2007- 2008), Artist in Residence fellow at the MIT Program in Art Culture and Technology (Cambridge, MA) (2010), and Artist-in-residence at Théâtre de la Cité Internationale, Paris (2012-2015).
Through his solo works such as Self Unfinished (1998), Product of Circumstances (1999) and Le sacre du printemps (2007), he has opened new perspectives in the field of choreography. Le Roy develops his work like a researcher, while simultaneously focusing on the relationships between process and product and his own involvement in the process. His latest works investigate the time and space of exhibitions as well as the specificity of the relationships between spectators and live art works that exhibition spaces, museums or other public spaces allow. His work has been presented internationally, include Skulptur Projekete Münster 2017,
Tai Kwun Contemporary (Hong Kong), Tapiès Foundation (Barcelona), MoMA PS1 (New York), Kaldor Public Art Projects (Sydney), Centre Pompidou (Paris), and La Biennale di Venezia Danza, among others.
---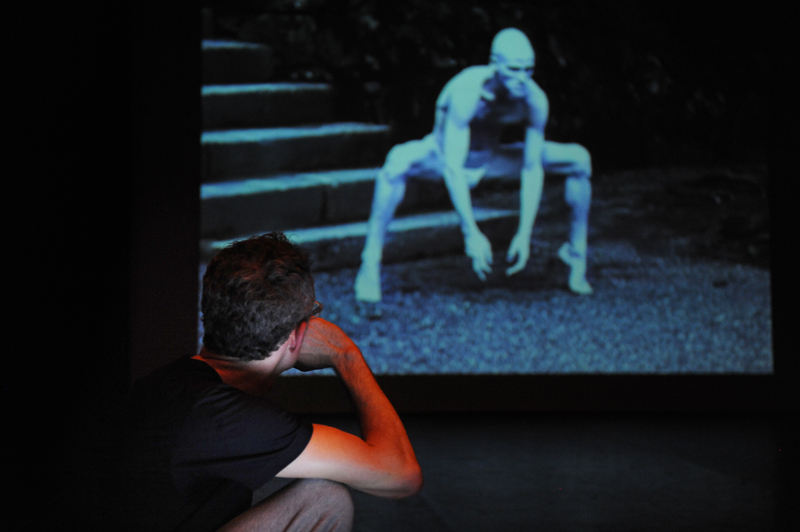 PRODUCT OF OTHER CIRCUMSTANCES (2009)
Lecture Performance by Xavier Le Roy
From and by: Xavier Le Roy
Production: Le Kwatt
Coproduction: Le musée de la danse – Rennes
Thanks to: Boris Charmatz, PAF (performing arts forum)
In October 2009, after an email exchange (read here after), Xavier Le Roy created a performance titled
Xavier makes someRebutoh. Resulting of a research done during the free time of the choreographer, this
product could be qualified as being an amateur's work. Product of other circumstances (2009) is
the extension of this experience, it's a method of circumstances, a show as storytelling, the narration
of a work illustrated by attempts to get closer to, and to embody, a foreign dance using resources available to everybody such as internet, some books, as well as memories and anecdotes.
De: "Boris Charmatz"
<borischarmatz@museedeladanse.org>
Date: 25 juin 2009 15:35:54 GMT+02:00
À: <xavier.le.roy@free.fr>
Objet: ditfait
Hello,
One day you told me (we were talking about education): « to become a Butoh dancer you need
two hours ». I loved this sentence, even if you already forgot it (?). Since then (5 years?) I fantasised about
a performance from you that would challenge your words, I imagined that you would work 2 hours and
perform a Butoh dance. What do you think? I know that you don't do very often interventions off the cuff.
But maybe…
… On the 24th of October I organise a day called «rebutoh » and maybe in this frame work you could do
something starting from this sentence…… but I ask very late. And I don't know if that will be possible. What do you think? Of course you can twist the proposal, react … come with 15 performers… But I start with this phantasm and this conceptual object : « one day xavier told me……. » "to become a Butoh dancer you, need two hours » …
De: Xavier Le Roy <xavier.le.roy@free.fr>
Date: 26 juin 2009 16:07:04 GMT+02:00
À: Boris Charmatz
<borischarmatz@museedeladanse.org>
Objet: Rép : ditfait
Dear Boris,
I really say whatever nonsense during our discussions, or maybe not? Let's see… If I really said this, I have to take responsibility for it. If I never said this, then, I think it's a brilliant idea from you. Anyway I start to think about it. I know nothing about Butoh so we will see. By miracle it seems that the 24th of October could work out, just one thing to move. Today there is the set up and rehearsal for "Le sacre" on top of the 3000 other activities of the festival Inpresentable that we organise. So I don't have time, but I will come back to this answer later…
---
PRODUCT OF OTHER CIRCUMSTANCES (2009)
13/9 [Wed]
7:30pm
Kino, 1/F Eaton HK
*With post-screening/performance sharing session
Expanded Space: (RE)PLAY: Lecture Performance / Performance Lecture will be sold as a package, which includes one performance and three film screenings.
---
Product of Other Circumstances in 186 Screenshots
Exhibition
2023, Photographic Prints of screenshots
Three series of pictures of each screen shot made every two minutes on video documentations of the
choreography Product of Other Circumstances (2009) recorded in 2011 in Lisbon – Portugal, Seoul – South
Korea, and in 2019 in Pantin – France.
This work is a response to the invitation of Elysa Wendi, Curator of 'Jumping Frames – Hong Kong International Movement-image Festival' to think about mode of archiving performances, as well as traces of a live work for an exhibition during a period extending the live performance on the 13th of September at Eaton HK.
The work Product of Other Circumstances in 186 Screenshots is based on three recordings of the
performance Product of Other Circumstances (2009) in three different places for three different languages between 2011 and 2019. The choices of the screen shots are independent from the desire to be emphasised, or make certain contents visible despite others, but rather, following a set timeline of one screen shot each minute in order to recompose the meanings and juxtapose the timelines of the three different performances giving space and time in between, where when the visitors continue the necessary imagination to give a life to the archive works.
The projection of a film produces movements by jumping from one frame to the next. While the images of Product of Other Circumstances in 186 ScreenShots allow the visitors to walk (jump) from one frame to the other. Between perception and imagination, each visitor will compose something between the past performances, the present receptions and the future archives.
---
Date:13/9 – 6/10/2023
Time:2:00pm-9:00pm (Free admission)
Location:Tomorrow Maybe, 4/F Eaton HK
---
Dialogue
13/9 [Wed]
11:00am
Location:Kino, 1/F Eaton HK