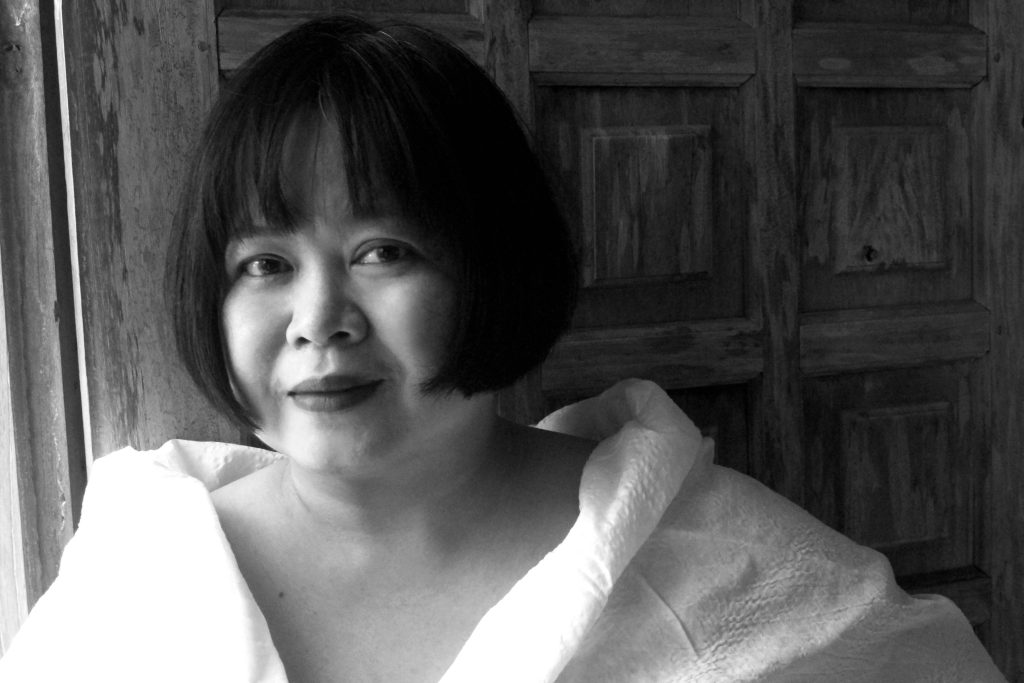 Melati Suryodarmo is one of Indonesia's most important living artists, currently living and working in Surakarta, Indonesia.
Suryodarmo earned a degree in fine art and an MFA in performance art at the Braunschweig University of Art, Germany under the tutelage of Marina Abramović and Anzu Furukawa. Her practice is informed by Butoh, dance and history, among others. Her work is the result of ongoing research in the movements of the body and its relationship to the self and the world. These are enshrined in photography, translated into choreographed dances, enacted in video or executed in live performances.
As a trained performance artist, presence is integral to the accomplishment of Suryodarmo's work in all mediums. The senses pick up non-verbal inputs and receive them as communication of intent, emotion, energy or identity. These non-verbal inputs open the door to sensitive and individual perception and the creation of presence. By compiling, extracting, conceptualising and translating some of these factors of presence that she recognises into her work, she intends to tease open the fluid border between the body and its environment. These movements are understood through the metaphor of poets, who similarly assemble words and spaces to create their poetry.
Visually spectacular, Suryodarmo's performances are feats of endurance that interrogate notions of time, labour and identity. She has presented her works in international festivals and exhibitions including Bonnefanten Museum, Maastricht (2022), Museum MACAN, Jakarta (2020 – 21), Singapore Biennale (2016), HKW Berlin (2009), and the Venice Biennale (2003).
Since 2007, Suryodarmo has been organising an annual 'Performance Art Laboratory' and Undisclosed Territory, a performance art festival, in Solo, Indonesia. In 2012, she founded 'Studio Plesungan', an art space for performance artists to use as a laboratory. In 2017, she served as Artistic Director for 'JIWA', the 17th Jakarta Biennale, one of the core visual arts biennales in Southeast Asia and also as Artistic Director of the Indonesia Bertutur 2022 and 2024, Indonesia Festival of the Arts and Culture.
---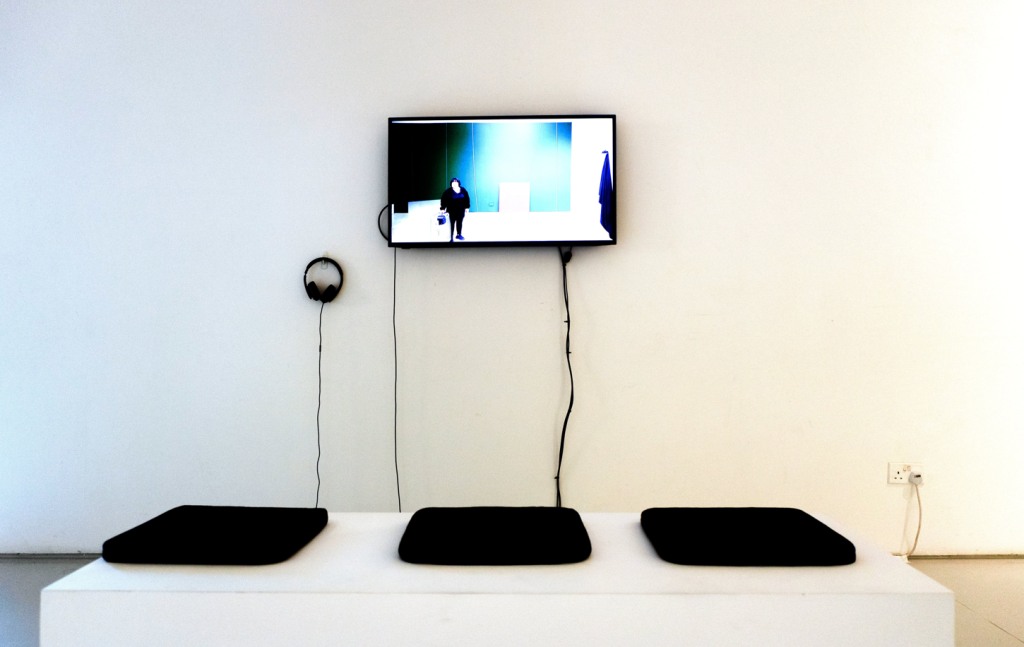 UNPACKED No. 1: Love (2023)
by Melati SURYODARMO
Proposed as a thesis to an Archive Presentation on Living Body of a performance artist, Melati Suryodarmo presents UNPACKED No.1: Love, one of her performance lecture series that delve into a poetic exploration of personal experiences and reflections. This presentation is brought to life through a series of actions and provocations, gradually unfolding the narrative.
She reveals objects, relics, and fragments that are directly linked to her past performances. Suryodarmo considers objects as significant tools for examining and scrutinising different aspects of our existence. She believes that objects bear witness to the people who live with them, and they hold the power to convey meaning, history and emotion.
Suryodarmo responses and interacts with these objects in a different time and context, their original meanings and intentions become displaced. This displacement alludes to the transient nature of our lives as we arrive, depart, move, and shift through the world.
UNPACKED No.1: Love serves as a platform for Suryodarmo to re-contextualise and reinterpret her previous works, infusing them with new layers of understanding and significance. She selected some documentations, objects and references which influenced her works, among them Love Me Tender (2001),Deformed Ethic of a Relationship 1.0 and Deformed Ethic of a Relationship 2.0 (2005), The Komodo Files (2005), Height of Limerence (2007) and Lullaby for the Ancestors (2001).
Love, notes Suryodarmo, uncovers the most existential conditions of being human. In Unpacked No. 1: Love, she employs the clichés and kitsch qualities of love, in a narration of love in all its joy and radiance, compounded by its inexplicable despair, alienation, self-effacement and denial.
As the live presentation progresses, the gallery space itself undergoes a transformation. The presence of these objects and its incorporation into the artist's storytelling allows the space to evolve and become an integral part of the overall experience. It serves as a canvas for the exploration of themes such as love, delusion, tragedy, and the complexities of the human condition.
Through this reconciliation of various perspectives, the artist invites the audience to engage with their own interpretations and reflections. The immersive nature of the performance lectures, coupled with the personal and intimate nature of the displayed objects, creates a profound connection between the artist, the artwork, and the viewers.
The performative-objects represent poetic actions – spontaneous and abstract – as Suryodarmo imitates, much like the vibrant forms of a Wassily Kandinsky painting. In weaving her past performances, these objects function as personal anecdotes, inhabiting and punctuating the gallery space as the lectures unfold, prompting profound and visceral encounters to Suryodarmo's artistic oeuvre and somatic practice.
---
UNPACKED No. 1: Love (2023)
by Melati SURYODARMO
12/9 [Tue]
7:30pm
Tomorrow Maybe, 4/F Eaton HK
Expanded Space: (RE)PLAY:UNPACKED No. 1: Love (2023) by Melati SURYODARMO will be sold as a package, which includes one live presentation and three film screenings.
---
Exhibition
Date:13/9 – 6/10/2023
Time:2:00pm-9:00pm (Free admission)
Location:Tomorrow Maybe, 4/F Eaton HK
---
Dialogue
13/9 [Wed]
11:00am
Location:Kino, 1/F Eaton HK