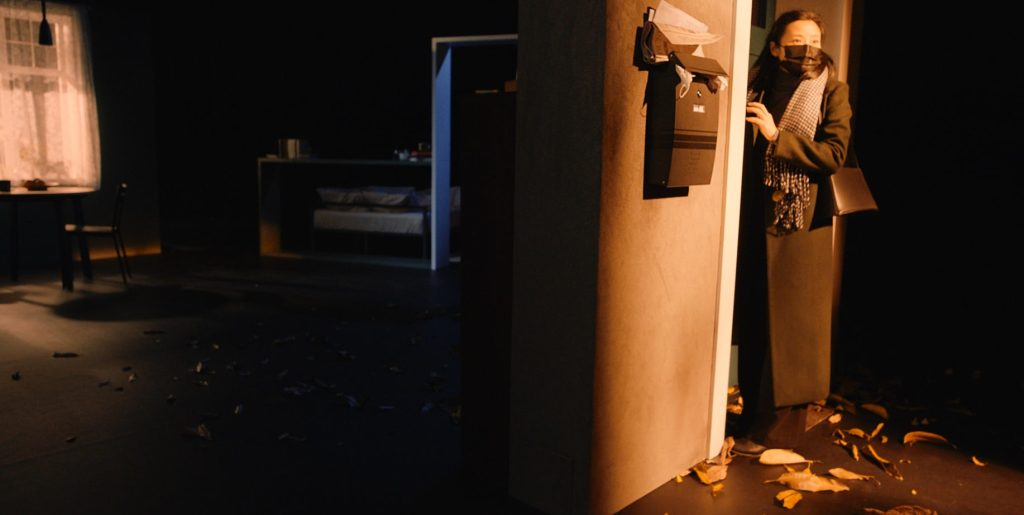 Body Archive: Contemporary Reenactments in Asian Cities I Mundane Truth
Body Archive: Contemporary Reenactments in Asian Cities
Body Archive: Contemporary Reenactments in Asian Cities I Mundane Truth
The truth that emerges in the wake of the pandemic seems so surreal. Is the truth still the same truth, or has it become absurd after repeating over and over? 'Body Archive: Contemporary Reenactments in Asian Cities I Mundane Truth' brings together four short films by Asian directors from different backgrounds, each offering a unique perspective on post-pandemic reality and exploring multiple possibilities to find the truth through movement of the body and reenactment. These four films not only delve into an individual's state of survival in daily life and environment, but also reveal the hidden past and future of each city through the body, as well as how it becomes vulnerable and fluid in facing the pandemic. Whether it's a secret that hides in a corner of the city or an indelible bizarre landscape, these films recount how the body continues to move on in solitude in different spaces.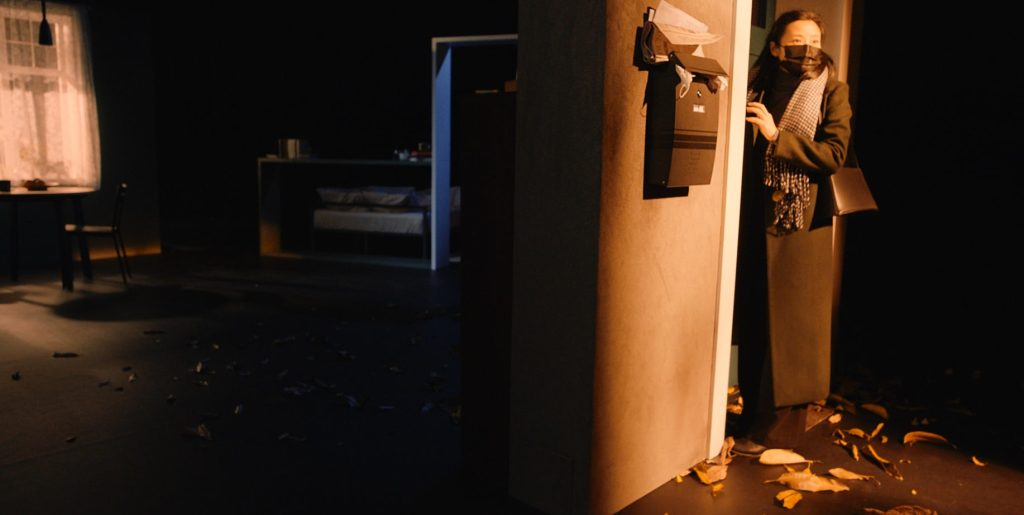 House of Chifan
Social isolation, loneliness in a foreign land, pandemic fatigue, parental anxiety, loved one departure, Chifan is deeply stressed and withdrawn. Her room is a theatrical space, a personal space and her heart and soul. Could she even walk out from her own sanctum?
Director / TSANG Tsui-shan
Collaborating Dance Artist / Bobbi CHEN
Hong Kong / 2023 / 17mins / Cantonese & Flemish / Chinese & English subtitles / World Premiere
–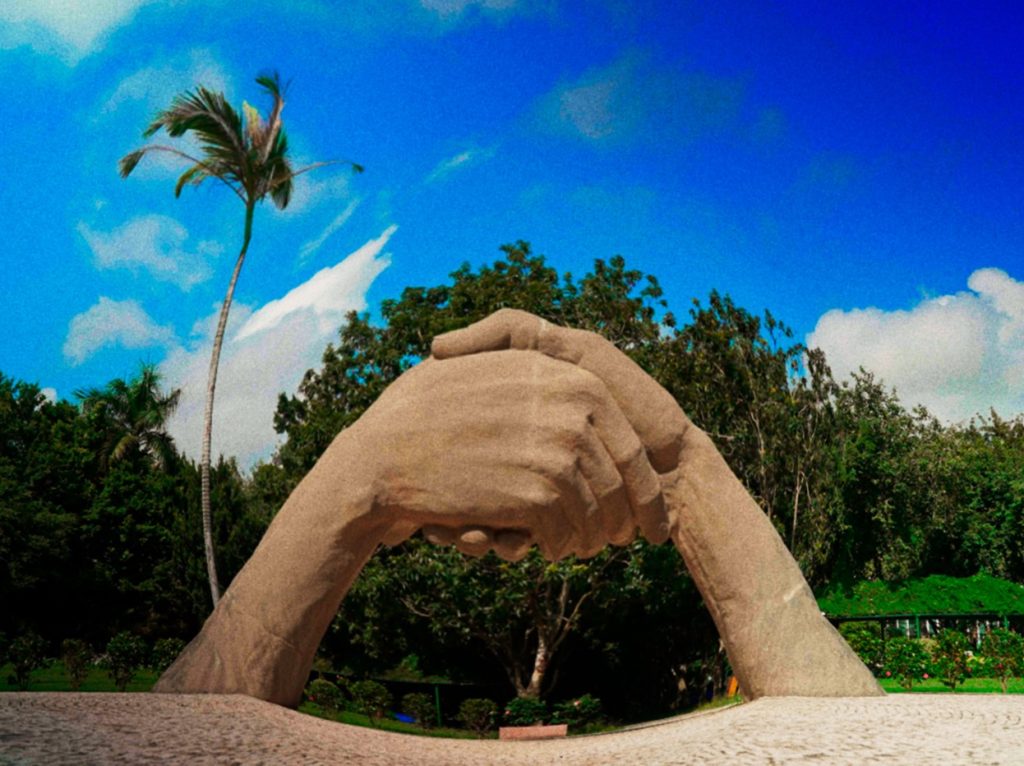 Remote
The endless carousel, Portuguese-style architecture, clown performances, the cheerful sound of the city, the opinions of citizens on the radio and the stunning views of the Venetian Hotel. As Macao (SAR) becomes a member of the Greater Bay Area, a mysterious middle-aged man who seems enjoying life in Macau fails to adapt to the city's development. He discovers the secret of his own body and the key to utopia.
Director / LAO Keng-u
Collaborating Dance Artist / Chan Sai-peng
Macau / 2023 / 14mins / Cantonese / English subtitles / Hong Kong Premiere
–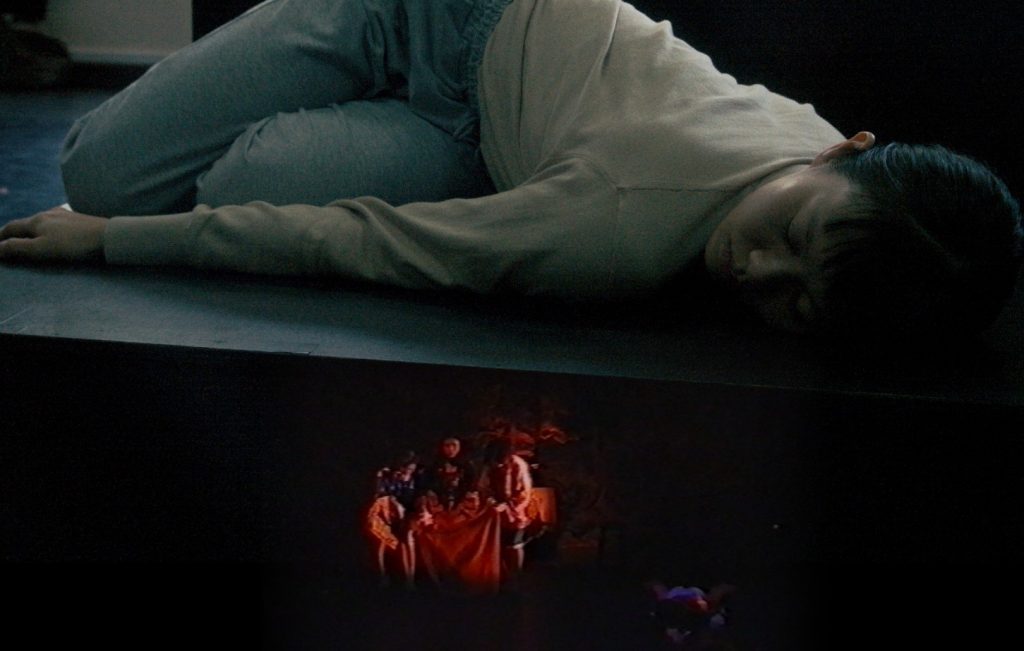 Time pass, Years past
By examining the Frontier Danceland's 1998 archival dance piece under the lens of 2023, residency filmmaker Jiekai Liao explores the concept of time and metamorphosis. The present dancers rehearse and improvise motifs from the past work and put their senses through transformative processes. Inspired by the older generation, the spirit of the former piece is rejuvenated, while the young ones carry on their legacy. The dance film project is especially meaningful while the company just announced their transition out of full-time dance company operation by 31st March 2024, after 32 long years of artmaking in Singapore.
Director/ Jiekai LIAO
Choreographer / LOW Mei-yoke
Singapore / 2023 / 17mins / Mandarin / English subtitles / International Premiere
–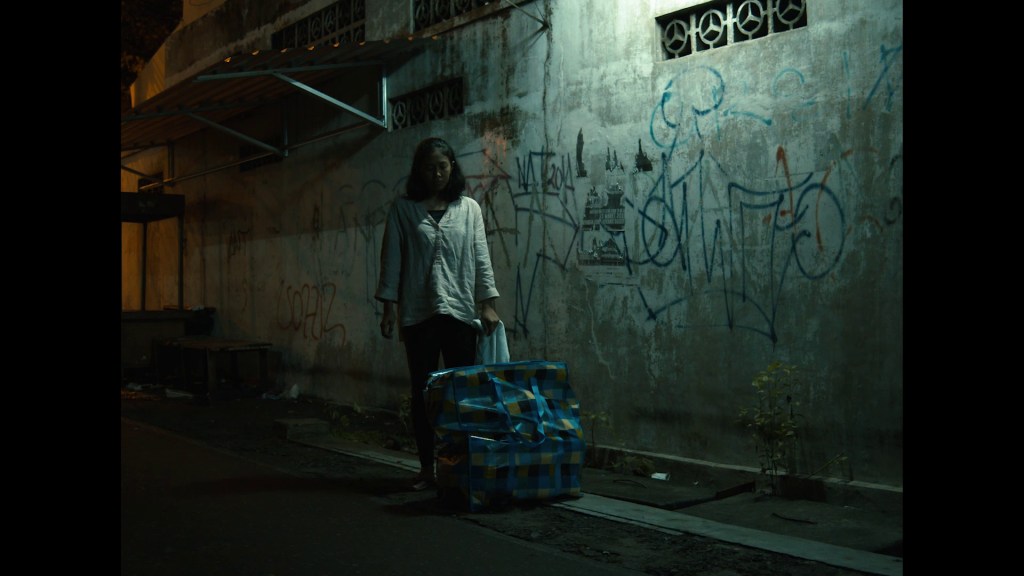 Bagasi
In the middle of the night, a woman dragged a huge heavy bag into the darkness. Keeping a steady pace, appearing pre-occupied, she remained dejected, yet steadfast. Abandoning the mysterious "thing" in a remote dark alley, humming her melancholy song, she finally walked away.
Director / Nelson YEO
Collaborating Dance Artists / Ari DWIANTO, Siska APRISIA
Singapore & Indonesia / 2023 / 15mins / No dialogue / World Premiere
–
*With post-screening/performance sharing session