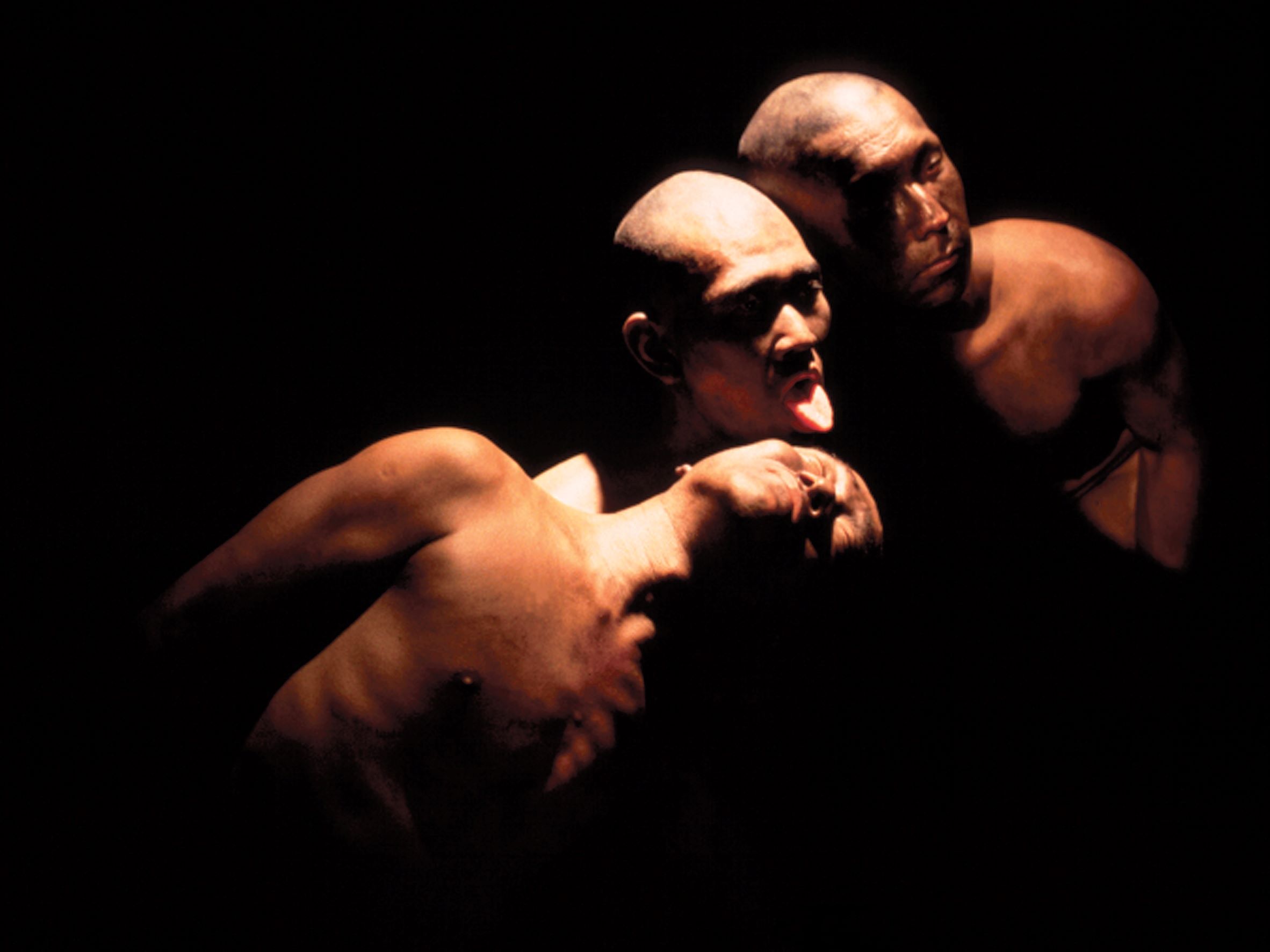 Artist Focus #2: Danièle WILMOUTH
Artists Focus
Hong Kong Premiere
Artist Focus #2: Danièle WILMOUTH
USA / 84 mins / English / Chinese & English subtitles
The film contains nudity scenes.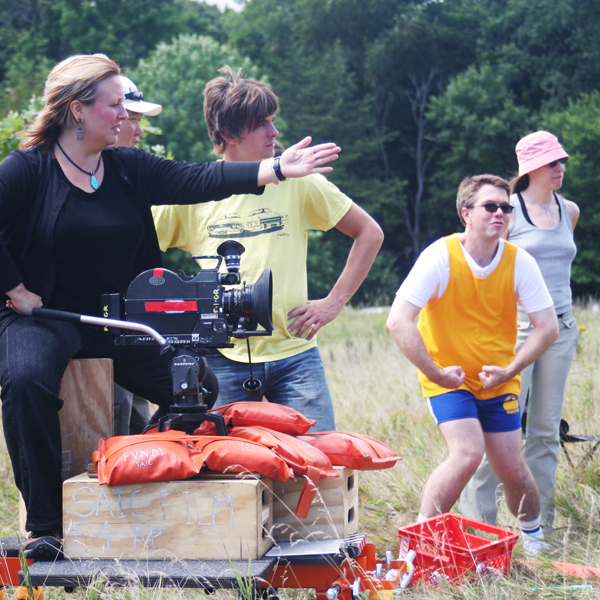 Visual Artist / Filmmaker (USA)
Danièle Wilmouth creates hybrid forms of film, video, installation, and live art that explore ritual, pattern, monotony, and impermanence. She is fascinated by the unconscious choreography of ordinary life and how cinema reveals the miraculous spectacle of the everyday. Her award winning films investigate mediation of the choreographed body—constructing performances exclusively for the camera, as well as experimental approaches to social issue documentary. Daniele's relationship with dance started when she began a six-year residency in Osaka, Japan in 1990, where she performed Butoh dance, and co-founded Hairless Films, a multi-national independent filmmaking collective.
---
Curtain of Eyes
1997 / 12 mins
Curtain of Eyes is an experimental film which combines Japanese Butoh dance with psychological imagery and choreographed cinematography. Over a six-month period, Wilmouth collaborated with Butoh dancer Katsura Kan, and his dance company The Saltimbanques, to create movements for both dancers and camera. The result is an exploration of intimate relationships and bi-cultural identity. British musician Adrian Freedman composed the original score for the film.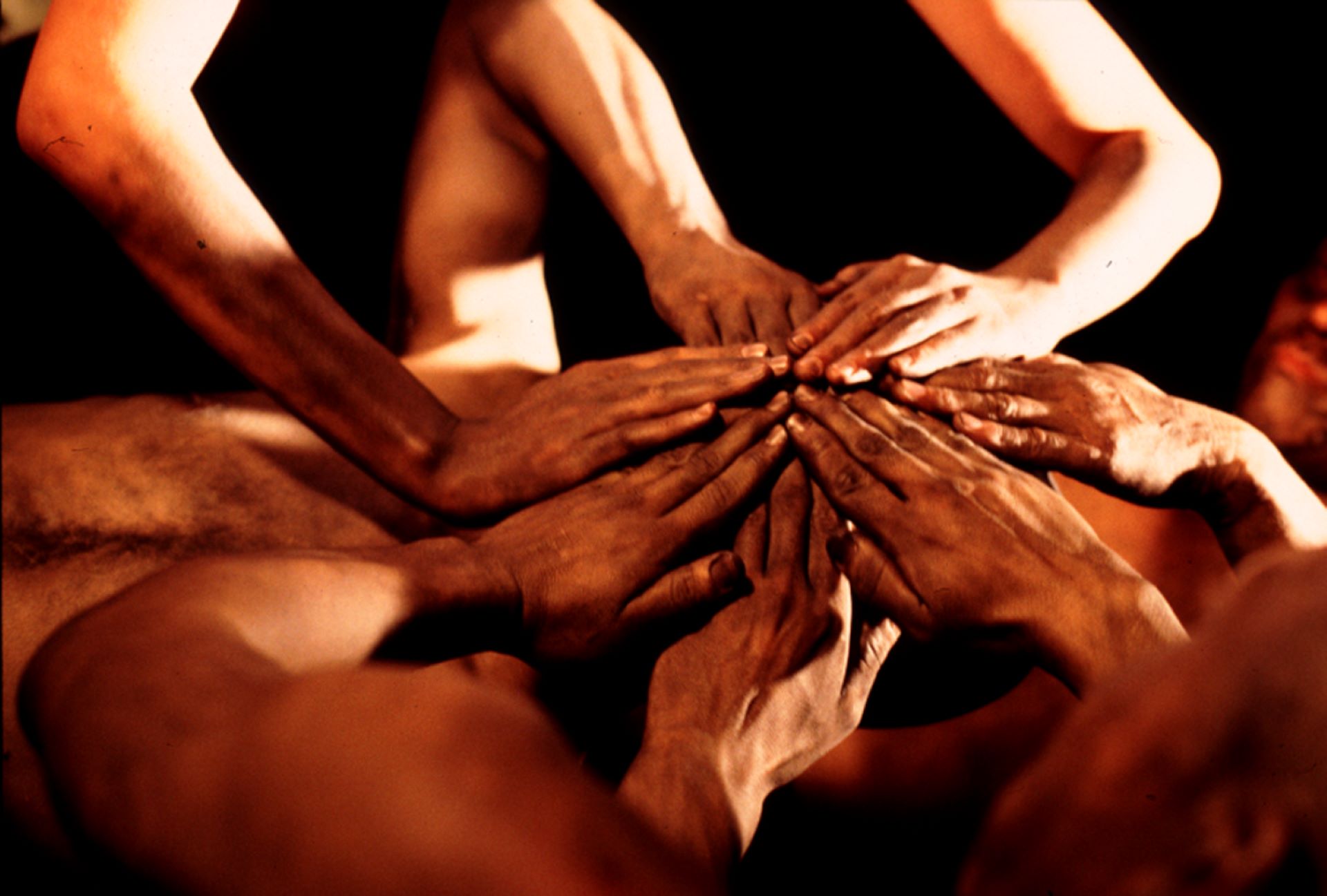 Containers
1999 / 6 mins
Chicago-based performance artist Joseph Ravens delivers morbid poetry about human anatomy and our search for youth and immortality. His macabre metaphors are oddly juxtaposed with colorful festive objects made from magical pills, exotic remedies and bottled potions. Adapted from the stage performance, May Contain…, the film includes a sound collage which mocks our futile attempts to prolong life, and the magnificent elixirs we put our hopes into.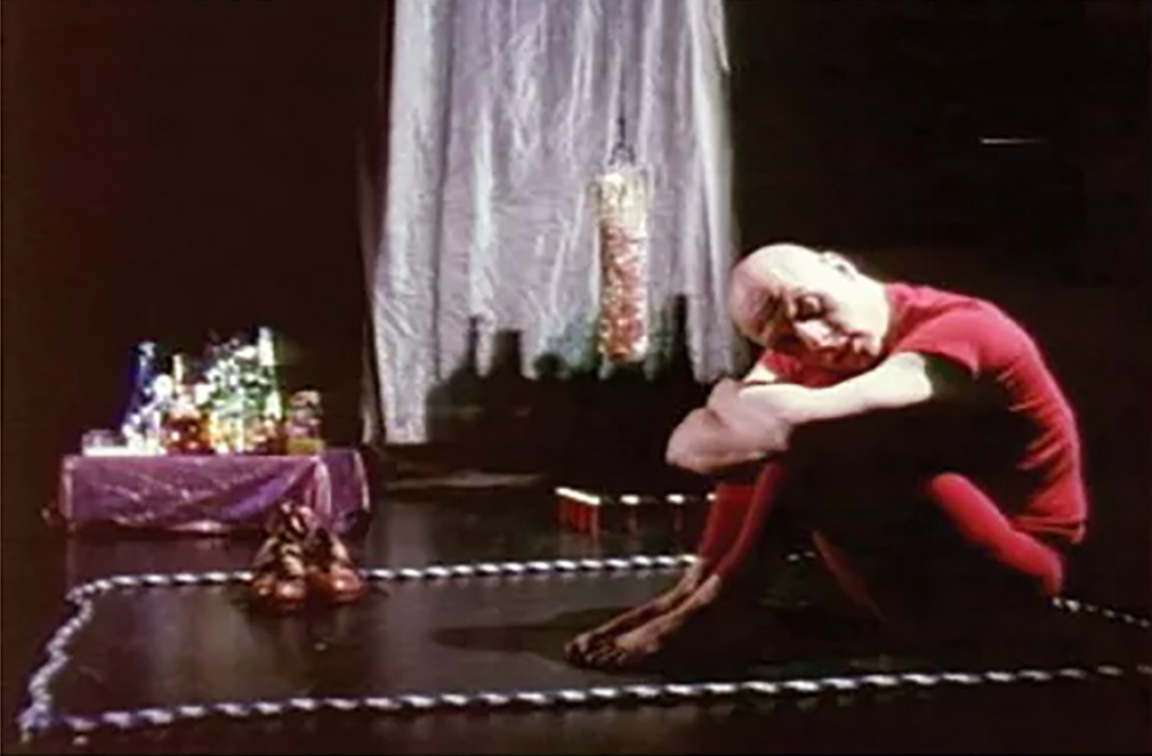 Tracing a Vein
2001 / 15 mins
A contemporary ceremonial dance between performers and camera, Tracing a Vein charts the journey of an individual through the cycle of life. The film combines live action and stop motion camera work, with choreography influenced by Japanese Butoh dance. Drawing on a range of mythology and folklore, Tracing a Vein attempts to re-appropriate the spiritual power of ancient performance; to rediscover the performer as priest, warrior and healer.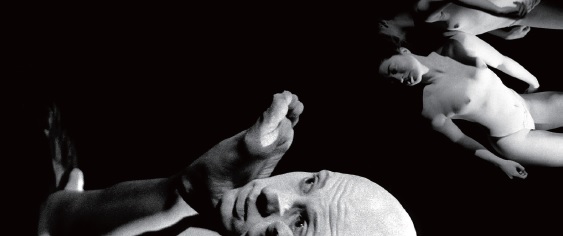 ROUND
2002 / 10 mins
ROUND is a research project on analogue and digital myths of creation. In consultation with scientists, folklorists and theologians, we study the sterile white digital world of replication; a virtual breeding farm. Turbulent floods and disembodied hands sculpt figures with uncertain identities. Bodies roll chasing their own shadows in an infinite stream. A human race speeding along the fragile demarcation between object and subject, questioning the danger, or benefit, of becoming a thing amongst the things we produce.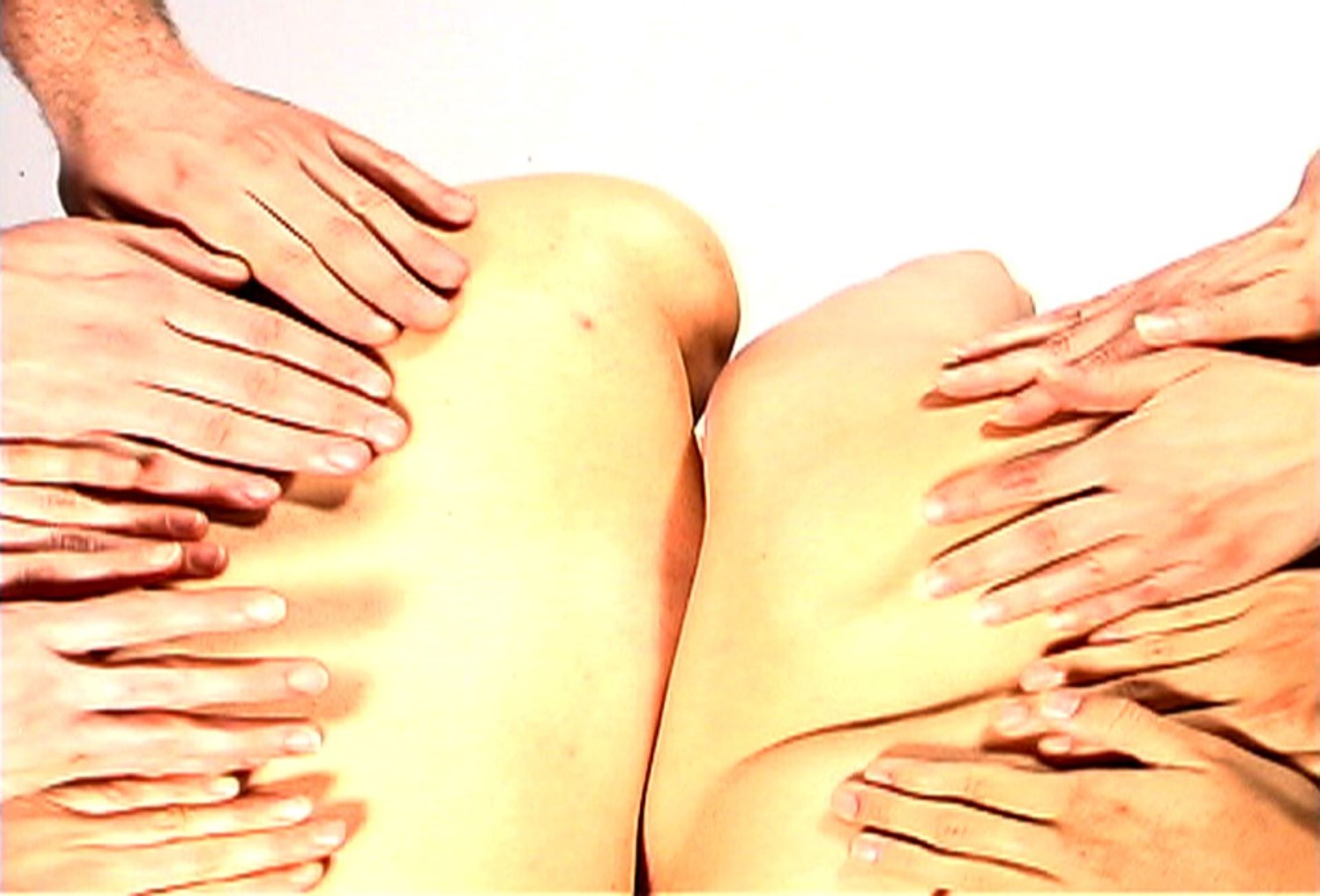 A Heretic's Primer on Love & Exertion
2007 / 25 mins
Pilfering from the traditions of vaudeville, dance and performance art, Trevor Martin and Kym Olsen slip from monologue to dance, trousers to dresses, female to male, in a collection of 29 related incidents. A Heretic's Primer on Love & Exertion reveals the duality of identity – probing the construction of gender, the manipulation of desire, and the colonisation of the human body for various political, medical and religious agendas.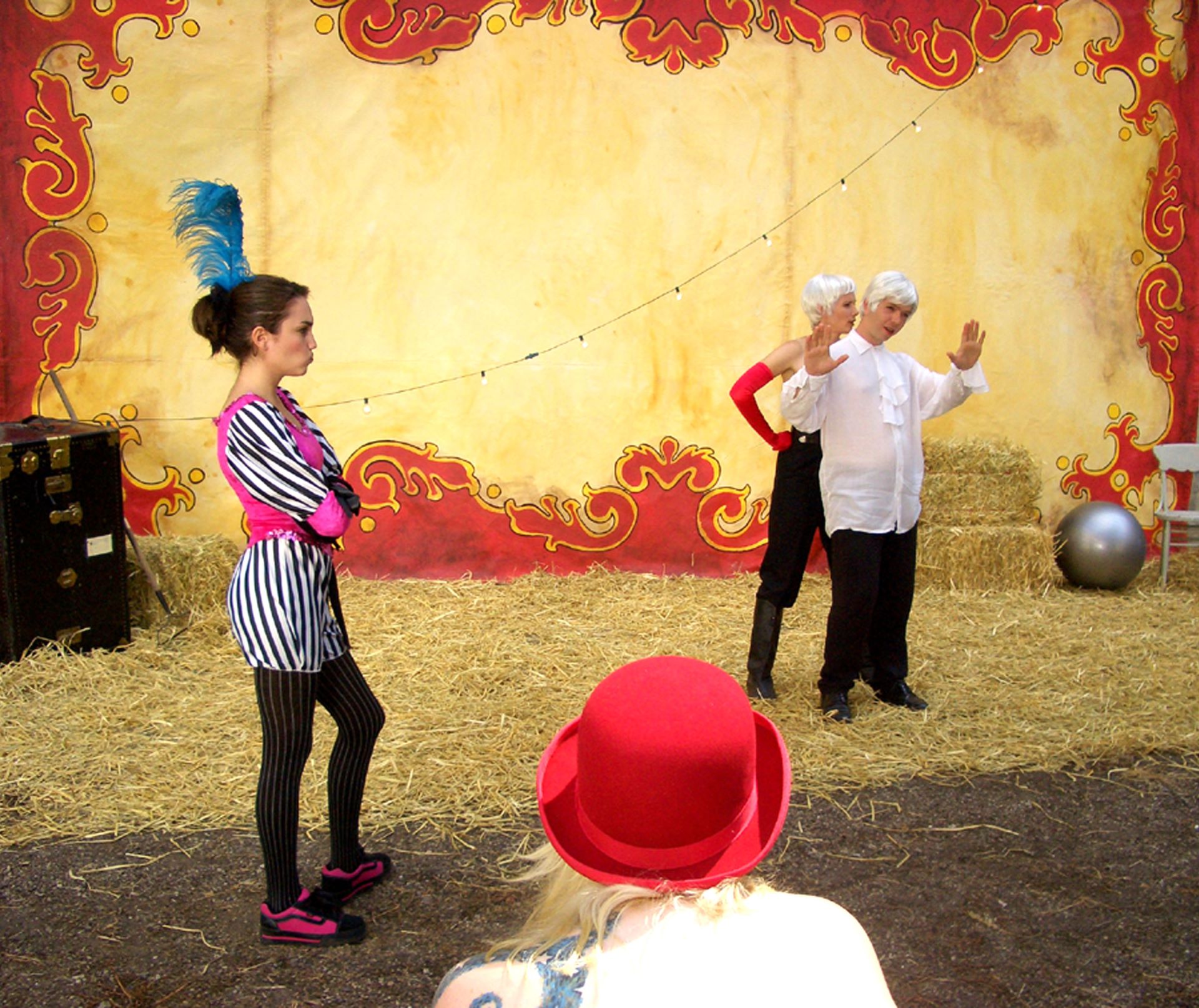 FANFARE for MARCHING BAND
2012 / 16 mins
Saturated colours, euphoric music, and ecstatic dance choreography fail to engage an immobilised public. FANFARE for MARCHING BAND follows the antics of a ragtag musical militia, as they embark on an inept invasion through a parallel universe where their exuberant music is out of sync and unheard. Reflecting on today's lean economic times, this music and dance film features choreography by Peter Carpenter, and music by the circus punk marching band Mucca Pazza, who stage musical actions for joy at various inappropriate locations around the city of Chicago.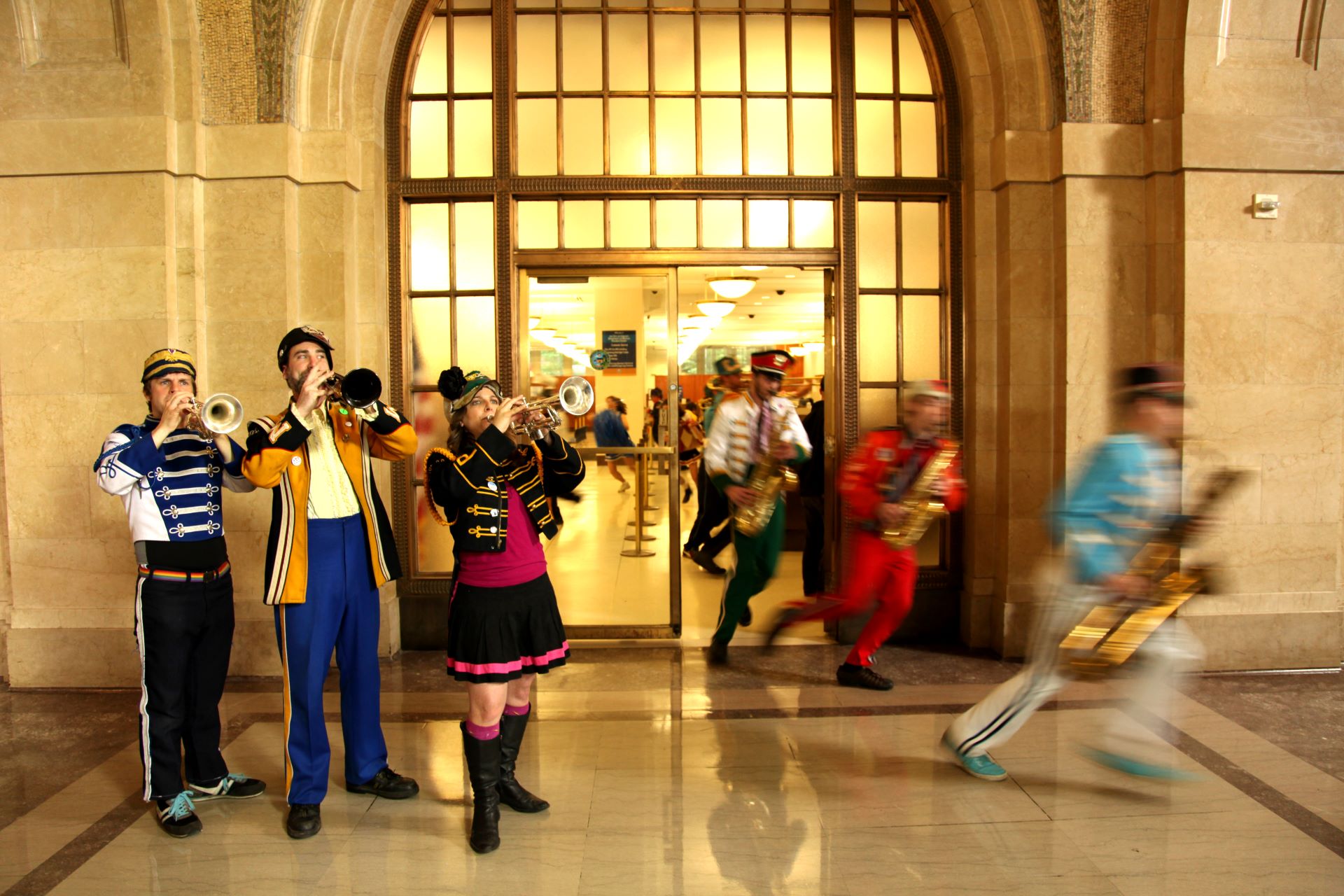 Director
Danièle WILMOUTH
Screening details
2/9/2022 [Fri]

9:00pm

Kino, 1/F Eaton HK